Ancient Delirium is the exciting new collaboration between shock-rock vocalist Charles Edward (Seraphim Shock) and rock guitarist turned harpist Carol Tatum (Angels Of Venice).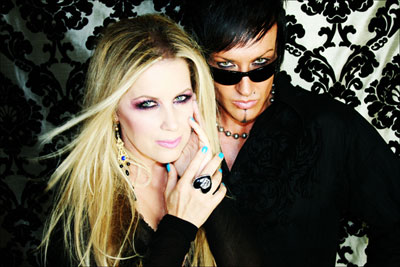 PRESS/MEDIA RELATIONS
If you need
HIGH RESOLUTION, PRINT QUALITY IMAGES
or access to other exclusive content, you must obtain a log in username and password from
Carol Tatum
or
Adrian Hates
(Accession Records).  This material is available only to our preferred media relationships.  Click on the "Press Log In" link under the "Home" button or just click to
Log In Here!