CAROL TATUM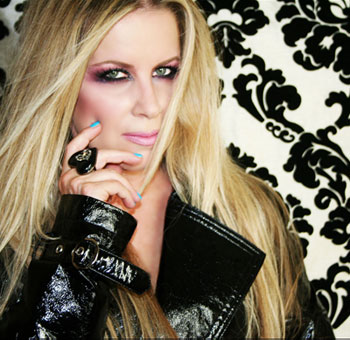 Carol Tatum is a multi-instrumentalist, composer/arranger, MIDI engineer and producer who started playing music at age six when she learned the song "Exodus" by ear on the piano and fell in love with the song "Green Onions" by Booker T And The MGs.  Carol has loved classical music her whole life and is influenced by film composer Bernard Herrmann (Alfred Hitchcock movies).  From her Dallas, Texas roots to living in Los Angeles, Carol met engineer Florian Ammon in 1995, and Flo became her engineer until the end of time.  With her classical-to-John-Lee-Hooker-to-Led-Zeppelin roots, Carol wrote blues-based hard rock compositions for her band and played electric guitar performing at The Whiskey, Troubadour and FM Station, where vocalist Lenny Wolf (Kingdom Come) invited Carol to write lyrics for two of his CDs ("Hands Of Time" and "Bad Image," Polygram Records, New York).  Carol was then able to join ASCAP and become a published writer and, in 1999, signed as a harpist to Windham Hill Records/BMG releasing "Angels Of Venice," which was submitted for a Grammy nomination by the label.  Having had much success with her harp/flute/cello neochamber group Angels Of Venice - releasing five CDs, 20+ compilations and touring the U.S. - Carol met vocalist Charles Edward eight years ago.  Carol had spent many years looking for an excellent vocalist and Mr. Edward's luxurious vocal style fit the bill perfectly for what was to become their first release, the exotic rock CD "Ancient Delirium."
CHARLES EDWARD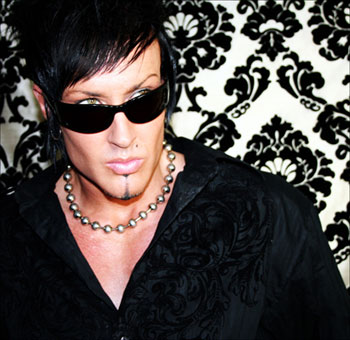 Born in Atlanta, Georgia, Charles Edward, vocalist for his shock rock band Seraphim Shock, contributes his edgy personal style and powerful, silky smooth, darkly romantic vocals to complete the textural and exotic rock sound of "Ancient Delirium."  After meeting in February, 2001 on a torrential night filled with thunder and lightening, Carol and Charles began working together in 2006 to create a compilation track ("Primitive Kiss") for Carol's German record label Accession Records.  With the success of that collaboration, the recording of "Ancient Delirium" commenced with Carol's long time engineer Florian Ammon.  Charles' vocal signature and superb tonal quality make an indelible stamp on every track of "Ancient Delirium" with Charles stretching the limits of his personal style to render soaring melodic hooks, sensual Bowie-esque croonings and powerful, chilling and sometimes dangerous vocals reminiscent of his own band Seraphim Shock.
Charles was recently featured on two VH1 shows "Bret Michael's Rock Of Love" and "Rock Of Love:  Charm School."
Charles is a personal trainer and body builder, for which he has an enduring passion, competing in and winning "First Place" in his very first competition ("Mile High Natural Championships") in June, 2009.  As of August, 2009, Charles chose to move from his home base of Denver, Colorado and make Los Angeles his new home.

Click here to read about FLORIAN AMMON & CRYSTAL LYN MORAN >>